Dear mothers from all over the world,

Dear mothers from all over the world, thank you so much for all your love and support in the families.

Betty MacDonald and her mother Sydney Bard are unforgettable mothers.

Can you remember what Betty wrote about Sydney in Onions in the Stew?

If you are a mother send me the answer, please.
You'll hear from me very soon.
We have a special Betty MacDonald Mother's Day Surprise for you.
Wolfgang Hampel, author of the Betty MacDonald Biography interviewed Betty MacDonald's family and friends.
We are going to publish new interviews on CD and DVD.

Wishing you a wonderful Mother's Day,

Lena
Mother's Day in the United States
Mother's Day in the United States is annually held on the second Sunday of May. It celebrates motherhood and it is a time to appreciate mothers and mother figures. Many people give gifts, cards, flowers, candy, a meal in a restaurant or other treats to their mother and mother figures, including grandmothers, great-grandmothers, stepmothers, and foster mothers.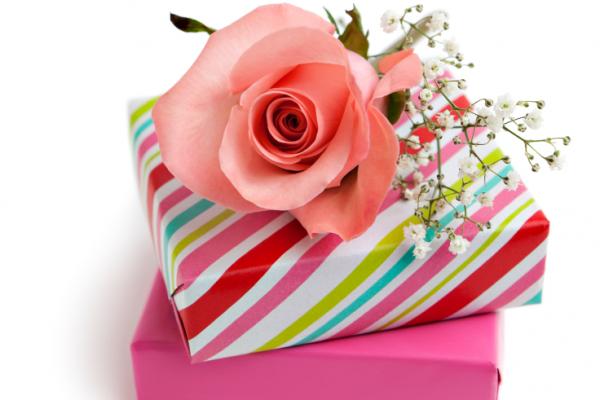 What Do People Do?
Many people send cards or gifts to their mother or mother figure or make a special effort to visit her. Common Mother's Day gifts are flowers, chocolate, candy, clothing, jewelry and treats, such as a beauty treatment or trip to a spa. Some families organize an outing for all of their members or hold a special meal at home or in a restaurant. In the days and weeks before Mother's Day, many schools help their pupils to prepare a handmade card or small gift for their mothers.
Public Life
Mother's Day is not a federal holiday. Organizations, businesses and stores are open or closed, just as they are on any other Sunday in the year. Public transit systems run to their normal Sunday schedules. Restaurants may be busier than usual, as some people take their mothers out for a treat.



Vita Magica
Betty MacDonald fan club
Betty MacDonald forum
Wolfgang Hampel - Wikipedia ( English )
Wolfgang Hampel - Wikipedia ( English ) - The Egg and I
Wolfgang Hampel - Wikipedia ( German )
Vashon Island - Wikipedia ( German )
Wolfgang Hampel - Monica Sone - Wikipedia ( English )
Wolfgang Hampel - Ma and Pa Kettle - Wikipedia ( English )
Wolfgang Hampel - Ma and Pa Kettle - Wikipedia ( French )
Wolfgang Hampel - Mrs. Piggle-Wiggle - Wikipedia ( English)
Wolfgang Hampel in Florida State University
Betty MacDonald fan club founder Wolfgang Hampel
Betty MacDonald fan club interviews on CD/DVD
Betty MacDonald fan club items
Betty MacDonald fan club items - comments
Betty MacDonald fan club - The Stove and I
Betty MacDonald fan club groups
Betty MacDonald fan club organizer Linde Lund
Rita Knobel Ulrich - Islam in Germany - a very interesting ZDF ( 2nd German Television ) documentary with English subtitles
Very exciting ESC 2016 news
For the first time in the 61 year history of the Eurovision Song Contest, a country has been expelled from the competition. Romania has been thrown out of the competition after its national broadcaster TVR failed to make payments to the European Broadcasting Union (the organisers of the Eurovision Song Contest) that date as far back as 2007. Romania have one of the strongest Eurovision Song Contest records, having a 100% record for qualifying for the Eurovision final. They were due to take part in the Second Eurovision Song Contest semi final on Thursday 12th May. The running order of the show will not be recast following Romania's elimination.
Ovidiu Anton was due to represent Romania with his pop-rock entry Moment of Silence. Romania will be silent for a lot longer than a moment. Ovidiu promoted the song at the London Eurovision Party on Sunday and was expected to reach a strong position in the Eurovision final on May 14th.
In a statement released moments ago on the European Broadcasting Union website, it says:
TVR will now no longer be able to participate in the 2016 Eurovision Song Contest and will lose access to other EBU member services including the Eurovision News and Sports News Exchanges, the right to broadcast specific sporting events, legal, technical and research expertise and lobbying services.
Romanian national broadcaster TVR's debts to the EBU date back to 2007 and with no other Romanian broadcaster a member of the European Broadcasting Union, it is unlikely that Romania will return to the Eurovision Song Contest for a number of years.
'This is of course disappointing for the artist chosen to represent Romania, for our colleagues at TVR who have prepared their participation so well this year and, not least, for Romanian viewers and the many Eurovision fans in the country,' says Jon Ola Sand, Executive Supervisor of the Eurovision Song Contest on behalf of the EBU.
Asked what this means for host broadcaster SVT, Sand replied: 'As with all participants, SVT has been preparing for Romania's act thoroughly over the past weeks. To take an act out at such late stage is of course a little disruptive, but it will not negatively affect the 2016 Eurovision Song Contest in any other way.'
Romania at the Eurovision Song Contest
Romania have twice finished third at the Eurovision Song Contest, in 2005 with Luminita Anghel & Sistem with the song Let Me Try and in 2010 with Paula Selling & Ovi and their entry Playing with Fire.
Their 2006 entry Tornero by Mihai became one of the biggest summer chart and club hits across Europe in 2006. Mihai took part in the Romanian national final again this year, losing out to Ovidiu.
In 2011, Romania was represented by Hotel FM featuring British singer David Bryan. They campaigned extensively in the United Kingdom but failed to pick up any points from the UK, finishing 4th in their semi final, but only 17th in the final.

Read more: http://metro.co.uk/2016/04/22/romania-expelled-from-the-eurovision-song-contest-5833623/#ixzz46g9XpH39
He may be known as Mr Melodifestivalen, but Christer Björkman has said the UK should stop mocking the Eurovision Song Contest and enter the semi-finals if they're to have any chance of winning the contest again.
Speaking to i News at a London lecture ahead of Stockholm's Polar Music Prize, the Eurovision 2016 producer says Joe and Jake's entry "You're Not Alone" would continue the UK's recent Eurovision struggles, and commentary from the late Sir Terry Wogan was also to blame.
"Joe and Jake is a fairly good song and the boys are charming. It's a step in the right direction but no, it won't win. If you sent another Katrina singing "Love Shine a Light", that would make a huge difference."
"Terry Wogan did the commentary for 25 years and it was always mocking. Now Graham Norton also has this flippant tone. It doesn't work. It's a lot easier to joke than to win."
Björkman also suggested the UK should give up their Big 5 status and compete at the semi-finals.
"I can understand why you don't risk taking that step but if you look at the songs that travel, they start in the semi-final and they become stronger and stronger during the week. Conchita wasn't even mentioned as one of the favourites before the semi-final and then she became a shooting star – that's only because she revealed herself before. And you need to do that."
Christer Björkman has dismissed claims of block voting, which has often been brought up in the UK, urging the country to instead start taking the Eurovision Song Contest seriously.
"[Block voting] is something you've made up. You sound like the French now. We all love you. We all want you to be good in this competition. It's just that you don't send any good stuff. Why don't you?"
"You have to say 'we are taking this seriously and we will not stop doing it until we succeed. You have to accept what Eurovision is – it's not a singing competition or a song competition, it is music entertainment."
He also added a British version of Melodifestivalen judged by Simon Cowell would improve the quality of the UK entries.
Do you agree with him? Should the UK start taking the Eurovision Song Contest more seriously?
Donald Trump backs Brexit: Britain would be better off outside EU, says Republican candidate
D

onald Trump has waded into the Brexit debate by stating that Britain would be "better off without" the European Union.
The Republican presidential candidate, said "migration has been a horrible thing for Europe" and that Britain should leave.
His statement came as David Cameron vowed to oppose Mr Trump's Muslim ban if the billionaire becomes president.
"I think the migration has been a horrible thing for Europe. A lot of that was pushed by the EU," Mr Trump said.
"I would say they are better off without it, personally, but I'm not making that as a recommendation, just my feeling.
"I know Great Britain very well, I know the country very well, I have a lot of investments there.
"I would say that they are better off without it, but I want them to make their own decision."
Mr Trump's comments came two weeks after President Barack Obama, writing in The Daily Telegraph, urged Britain to stay in the EU when it votes on June 23.
Earlier this week, Mr Trump criticised Barack Obama for supporting Mr Cameron in his campaign for Britain to remain in the EU.
"I didn't think it was a good thing for him to do it," he said.
Mr Trump had previously indicated he would not take sides in the Brexit debate.
He said in March: "I don't want to make a comment about the UK leaving, but I think they may leave based on - I'm there a lot, I have a lot of investments in the UK and I will tell you that I think they may leave based on everything I'm hearing."
M

r Cameron said at a press conference on Thursday that he "respects" Mr Trump for "making it through the gruelling nature of the primaries" and becoming the Republican candidate at November's election.
Mr Trump's call for a ban on Muslims entering the US came in response to the Isil-inspired terrorist attack in San Bernardino, California.
He called late last year for a "total and complete shutdown of Muslims entering the United States" until "we are able to determine and understand this problem and the dangerous threat it poses".
He went on to claim that parts of London are "so radicalised" that police officers are "afraid for their own lives".
Appearing at a press conference with Japanese premier Shinzo Abe in Downing Street, Mr Cameron was asked if he owed Mr Trump "an apology".
Turkish leader hits back at Europe on anti-terrorism laws
ISTANBUL — Turkish President Recep Tayyip Erdogan had harsh words Friday for Europe, saying his nation won't reform its anti-terrorism legislation just for the sake of getting visa-free travel for its citizens there.
The tough talk comes at a time when moderate Prime Minister Ahmet Davutoglu has stepped down, a move that Erdogan's critics fear will help the president further consolidate his power.
As part of an agreement in which Turkey will help halt the flood of migrants and refugees from the Middle East, the European Union asked the nations in the bloc to allow Turkish citizens to travel to Europe without visas on short stays. In exchange, the EU wants Turkey to meet certain conditions, among them a revision of its harsh anti-terrorism laws.
But Erdogan has been pressing for quite the opposite: He wants Turkish law to impose a broader definition of terrorism at a time when the country faces the twin threats of renewed conflict with Kurdish militants in the southeast and growing blowback from Syria and Iraq in the form of bombings and other attacks by the Islamic State group.
"The EU at the moment is saying, 'you will change your anti-terrorism law for visas,'" Erdogan said in an unusually tough speech in Istanbul.
Addressing European leaders, he countered: "You allow terrorists to set up tents next to the European Parliament. Why don't you change your mindset?"
That was a reference to symbols of the Kurdistan Worker's Party that Turkish officials say were seen recently at demonstrations and in tents set up outside the European Parliament. The group, known as the PKK, has waged a decades-long insurgency in Turkey and is designated by Ankara and its allies to be a terrorist organization.
"You will allow terrorists to set up tents, say you are doing it in the name of democracy, and then tell us to change our terrorism law for visas," Erdogan said.
"We'll go our way, you go yours," he added, sharply. "Go make your agreement with whoever you can."
The EU, which needs Turkey's help on the migrant crisis, is not in the best position to pressure Erdogan to pursue reforms on any front.
While anti-terrorism laws have been widely used to silence his critics — much to the alarm of domestic and international human rights groups — Turkey also has suffered an unpreceded wave of deadly suicide bombings linked either to the PKK or IS.
There was no immediate reaction from EU officials on whether they would relax their demand for reform of the anti-terrorism legislation. Turkey still must meet five of 72 criteria to qualify for the visa-free travel plan, and the European Parliament and the EU Council are expected to reach a decision on the matter in June,
Gianni Pittella of Italy, leader of the Socialist group of deputies in the European Parliament, tweeted in response: "No change on anti-terror law? No rush then for EU to deliver on Ankara visa request."
Erdogan's announcement could doom the carefully crafted and long-negotiated migrant deal, said Amanda Paul, senior policy analyst and Turkey specialist at the European Policy Center, an independent Brussels think tank.
"If he's serious, and if Turkey has no intention of changing what currently exists, which is obviously not acceptable to the EU, then it looks like we are facing a possible collapse of the migration deal, which is obviously a very serious issue," Paul said.
"Erdogan is really pushing the EU against the wall," she said.
Earlier Friday, German government spokesman Georg Streiter said the migrant accord "is in the common interest of the EU and Turkey."
"The EU and Germany will continue to fulfill all agreed commitments, and we also expect this from the Turkish side," he said. "It isn't an agreement between the EU and Mr. Davutoglu; it's an agreement between the EU and Turkey."
Davutoglu, who had better ties than Erdogan with the EU and was a key negotiator in the migrant and visa deals, stepped down Thursday over a rift with the president.
His resignation was seen to result from his differences with Erdogan over key questions, including possibly resuming peace talks with Kurdish militants, freedom of the press, and more crucially, Davutoglu's lukewarm support for reshaping Turkey into a presidential system.
"In order to be strong, we need to rapidly present a presidential system which is the guarantee of stability and trust to the approval of the people," Erdogan said.
Many political observers see Davutoglu's decision to step down as another indication that Erdogan will stop at nothing to garner more power. They see a complex but transparent plan to shake up the government and set the stage for early elections. Such a vote could give the ruling Justice and Development Party, or AKP, the crushing parliamentary majority needed to amend the constitution and turn Turkey into a presidential system.
"The whole situation is frankly very worrying," Paul said. "It's almost like we're coming toward a civilian coup d'etat. ... You could never imagine this a few years ago. You have the military, who has always been blamed for this sort of thing, sitting in the barracks, while President Erdogan is carrying on in a very dangerous fashion."
Analysts predict that Davutoglu will be replaced by a more pliable figure who will promote a presidential system. Critics have long feared that too much power could end up in the hands of a president displaying an increasingly authoritarian style.
German lawmaker Norbert Roettgen called Davutoglu's resignation "bad news for Europe" because, unlike Erdogan, the premier wanted to move Turkey in the direction of Europe and was willing to break ranks on key issues.
"In all the important questions — fighting corruption, limiting the president's power, the Kurdish question, press freedom — Davutoglu developed a different direction," he said.
Also on Friday, in a trial widely viewed as a test for press freedom in Turkey, prominent journalists Can Dundar and Erdem Gul were convicted of revealing state secrets and sentenced to five years in prison for reporting on alleged government arms smuggling to Syria. Erdogan was a plaintiff in the case.
There has been no major uproar inside Turkey over the possibility that it could be sliding toward dictatorship. Analysts say that's because Erdogan continues to enjoy a high degree of popularity — not just within the ruling party that he founded, but also with the broader public. They point to the long history of electoral success by Erdogan and the AKP.
Even in Davutoglu's hometown of Konya, there were banners of support for the visibly downcast premier, but also pledges of allegiance to Erdogan.
For some in Turkey, the stakes might be too high at a time where nearly 2,000 people risk legal action for insulting the president.
"No other leader can exist in a country with Erdogan," said Istanbul resident Yalcin Gurgen. "Since he is the center of power, it does not mean anything whether Davutoglu stays or resigns, or someone else comes."
___
Associated Press writers Suzan Fraser in Ankara, Bram Janssen in Istanbul, John-Thor Dahlburg in Brussels and Geir Moulson in Berlin contributed to this report.
Copyright 2016 The Associated Press. All rights reserved.