Hello 'Pussy', this is Mrs. Piggle-Wiggle.
You took calls from foreign leaders on unsecured phone lines,
without consulting the State Department. NOOOOOOOO!
Should I remain in bed, leave my country or fight against the dragon?
( see also the story by Wolfgang Hampel,
' Betty MacDonald: Nothing more to say ' )
Betty MacDonald's sister Alison Bard Burnett
Betty MacDonald's mother Sydney with grandchild Alison Beck

Betty and Don MacDonald in Hollywood
Wolfgang Hampel - and Betty MacDonald fan club fans,
Betty MacDonald fan club newsletter November not only includes the story of Betty MacDonald's and Monica Sone's friendship but also more info on Betty MacDonald's mysterious lady Dorita Hess and other persons described in Betty MacDonald's books.
New info regarding Betty MacDonald's filmed interview will come soon.
Betty MacDonald fan club voting will be very exciting.
Which city will be the winner?
My favourite is this city.

Do you have any idea which city this might be?
Send us a mail, please and you can win the the new Betty MacDonald documentary with several interviews by Wolfgang Hampel never published before.
Betty MacDonald fan club founder Wolfgang Hampel interviewed Betty MacDonald's daughter Joan MacDonald Keil and her husband Jerry Keil.
This interview will be published for the first time ever.
New
Betty MacDonald documentary
will be very interesting with many interviews never published before.
We adore
Betty MacDonald fan club honor member Mr. Tigerli


Thank you so much for sharing this witty memories with us.
Wolfgang Hampel's literary event Vita Magica is very fascinating because he is going to include Betty MacDonald, other members of the Bard family and Betty MacDonald fan club honor members.
It's simply great to read Wolfgang Hampel's new very well researched stories about Betty MacDonald, Robert Eugene Heskett, Donald Chauncey MacDonald, Darsie Bard, Sydney Bard, Gammy, Alison Bard Burnett, Darsie Beck, Mary Bard Jensen, Clyde Reynolds Jensen, Sydney Cleveland Bard, Mary Alice Bard, Dorothea DeDe Goldsmith, Madge Baldwin, Don Woodfin, Mike Gordon, Ma and Pa Kettle, Nancy and Plum, Mrs. Piggle-Wiggle and others.
The next Vita Magica events will be on November 25 and November 29, 2016.
Don't miss Letizia Mancino and Wolfgang Hampel on November 29, please.
Betty MacDonald fan club founder Wolfgang Hampel and Letizia Mancino are reading from her delightful book ' The cat in Goethe's bed '.
Linde Lund and many fans from all over the world adore this funny sketch by Wolfgang Hampel very much although our German isn't the best.
I won't ever forget the way Wolfgang Hampel is shouting ' Brexit '.
Don't miss it, please.
It's simply great!
You can hear that Wolfgang Hampel got an outstandig voice.
He presented one of Linde Lund's favourite songs ' Try to remember ' like a professional singer.
Thanks a million!
Betty MacDonald fan club honor member Mr. Tigerli
and our 'Italian Betty MacDonald' - Betty MacDonald fan club honor member author and artist Letizia Mancino belong to the most popular Betty MacDonald fan club teams in our history.
Their many devoted fans are waiting for a new Mr. Tigerli adventure.
Letizia Mancino's magical Betty MacDonald Gallery is a special gift for Betty MacDonald fan club fans from all over the world.
Don't miss Brad Craft's 'More friends', please.
Betty MacDonald's very beautiful Vashon Island is one of my favourites.
I agree with Betty in this very witty Betty MacDonald story
Betty MacDonald: Nothing more to say by Wolfgang Hampel.
I can't imagine to live in a country with him as so-called elected President although there are very good reasons to remain there to fight against these brainless politics.
Is this result really true?
In his remaining time in office, perhaps the most difficult decision President Obama will face is how the United States should respond to the stunning Russian cyberattack on our electoral system: the penetration of Democratic National Committee servers and the email account of John Podesta, Hillary Clinton's campaign chairman.
Don't miss the article below, please.
This guy calls Hillary Clinton corrupt.
Even before his election, Trump had already made a mockery of good government norms, by refusing to extricate himself from the myriad conflicts of interest his company presents. Instead, the president-elect promised to place his assets into what he refers to as a "blind trust," but is actually an entity that would allow him perfect knowledge of the assets he holds — and that would be managed by his children, who are also members of his transition team.
I'm afraid that these activities will influence his policy and it will be very bad for the United States of America and the world.
Floated the idea of hiring his son-in-law to a White House position, in possible defiance of laws against nepotism and norms against conflicts of interest.
Public officials are barred from hiring family members to agencies that they have authority over. They also, generally, avoid hiring the significant others of the heads of their blind trusts.
Don't miss this article below, please.
The most difficult case in Mrs.Piggle-Wiggle's career
Hello 'Pussy', this is Mrs. Piggle-Wiggle.
You took calls from foreign leaders on unsecured phone lines, without consultung the State Department. We have to change your silly behaviour with a new Mrs. Piggle-Wiggle cure. I know you are the most difficult case in my career - but we have to try everything.......................
Betty MacDonald fan club founder Wolfgang Hampel sent his brilliant thoughts.
Thank you so much dear Wolfgang!
Hi Libi, nice to meet you. Can you feel it?
I'll be the most powerful leader in the world.
Betty MacDonald: Nothing more to say
Copyright 2016 by Wolfgang Hampel
All rights reserved
Betty MacDonald was sitting on her egg-shaped cloud and listened to a rather strange guy.
He said to his friends: So sorry to keep you waiting. Very complicated business! Very complicated!
Betty said: Obviously much too complicated for you old toupee!
Besides him ( by the way the First Lady's place ) his 10 year old son was bored to death and listened to this 'exciting' victory speech.
The old man could be his great-grandfather.
The boy was very tired and thought: I don't know what this old guy is talking about. Come on and finish it, please. I'd like to go to bed.
Dear '
great-grandfather' continued and praised the Democratic candidate.
He congratulated her and her family for a very strong campaign although he wanted to put her in jail.
He always called her the most corrupt person ever and repeated it over and over again
in the fashion of a Tibetan prayer wheel.
She is so corrupt. She is so corrupt. Do you know how corrupt she is?
Betty MacDonald couldn't believe it when he said:
She has worked very long and very hard over a long period of time, and we owe her a major debt of gratitude for her service to our country.
Afterwards old toupee praised his parents, wife, children, siblings and friends.
He asked the same question like a parrot all the time:
Where are you? Where are you? Where are you?
I know you are here!
Betty MacDonald answered: No Pussy they are not! They left the country.
They immigrated to Canada because they are very much afraid of the future in the U.S.A. with you as their leader like the majority of all so-called more or less normal citizens.
By the way k
eep your finger far away from the pussies
and the

Red Button

, please.
I'm going to fly with my egg-shaped cloud to Canada within a minute too.
Away - away - there is nothing more to say!
I can understand the reason why Betty MacDonald, Barbara Streisand, other artists and several of my friends want to leave the United States of America.
I totally agree with these comments:
Daniel Mount wrote a great article about Betty MacDonald and her garden.
We hope you'll enjoy it very much.
I adore Mount Rainier and Betty MacDonald's outstanding descriptions
Can you remember in which book you can find it?
If so let us know, please and you might be the next Betty MacDonald fan club contest winner.
I hope we'll be able to read Wolfgang Hampel's new very well researched stories about Betty MacDonald, Robert Eugene Heskett, Donald Chauncey MacDonald, Darsie Bard, Sydney Bard, Gammy, Alison Bard Burnett, Darsie Beck, Mary Bard Jensen, Clyde Reynolds Jensen, Sydney Cleveland Bard, Mary Alice Bard, Dorothea DeDe Goldsmith, Madge Baldwin, Don Woodfin, Mike Gordon, Ma and Pa Kettle, Nancy and Plum, Mrs. Piggle-Wiggle and others - very soon.
It' s such a pleasure to read them.
Let's go to magical Betty MacDonald's Vashon Island.

Betty MacDonald fan club organizer Linde Lund and Betty MacDonald fan club research team share their recent Betty MacDonald fan club research results.

Congratulations! They found the most interesting and important info for Wolfgang Hampel's oustanding Betty MacDonald biography.

I enjoy Bradley Craft's story very much.
Don't miss our Betty MacDonald fan club contests, please.
You can win a never published before Alison Bard Burnett interview by Betty MacDonald fan club founder Wolfgang Hampel.
Good luck!
This CD is a golden treasure because Betty MacDonald's very witty sister Alison Bard Burnett shares unique stories about Betty MacDonald, Mary Bard Jensen, Mrs. Piggle-Wiggle and Nancy and Plum.
Do you have any books by Betty MacDonald and Mary Bard Jensen with funny or interesting dedications?
If so would you be so kind to share them?
Our next Betty MacDonald fan club project is a collection of these unique dedications.
If you share your dedication from your Betty MacDonald - and Mary Bard Jensen collection you might be the winner of our new Betty MacDonald fan club items.
Thank you so much in advance for your support.

Thank you so much for sending us your favourite Betty MacDonald quote.
More info are coming soon.
Wolfgang Hampel's Betty MacDonald and Ma and Pa Kettle biography and Betty MacDonald interviews have fans in 40 countries. I'm one of their many devoted fans.
Many Betty MacDonald - and Wolfgang Hampel fans are very interested in a Wolfgang Hampel CD and DVD with his very funny poems and stories.
We are going to publish new Betty MacDonald essays on Betty MacDonald's gardens and nature in Washington State.
Tell us the names of this mysterious couple please and you can win a very new Betty MacDonald documentary.
Betty MacDonald fan club honor member Mr. Tigerl

i
is beloved all over the World.
We are so happy that our 'Casanova' is back.
Betty MacDonald fan club founder Wolfgang Hampel and Betty MacDonald fan club research team are going to share very interesting info on ' Betty MacDonald and the movie The Egg and I '.
Another rare episode (from March 21 1952) of the short-lived comedy soap opera, "The Egg and I," based on best selling book by Betty MacDonald which also became a popular film.
The series premiered on September 3, 1951, the same day as "Search for Tomorrow," and ended on August 1, 1952.
Although it did well in the ratings, it had difficulty attracting a steady sponsor. This episode features Betty Lynn (later known for her work on "The Andy Griffith Show") as Betty MacDonald, John Craven as Bob MacDonald, Doris Rich as Ma Kettle, and Frank Twedell as Pa Kettle.
Betty MacDonald fan club exhibition will be fascinating with the international book editions and letters by Betty MacDonald.
I can't wait to see the new
Betty MacDonald documentary

.
Enjoy a great breakfast at the bookstore with Brad and Nick, please.
Best wishes,
Ulla



Wolfgang Hampel - LinkFang ( German )
Wolfgang Hampel - Academic ( German )
Wolfgang Hampel -
cyclopaedia.net ( German )
Wolfgang Hampel - DBpedia ( English / German )
Wolfgang Hampel - people check ( English )
Wolfgang Hampel - Memim ( English )
Vashon Island - Wikipedia ( German )
Wolfgang Hampel - Monica Sone - Wikipedia ( English )
Wolfgang Hampel - Ma and Pa Kettle - Wikipedia ( English )
Wolfgang Hampel - Ma and Pa Kettle - Wikipedia ( French )
Wolfgang Hampel - Mrs. Piggle-Wiggle - Wikipedia ( English)
Wolfgang Hampel in Florida State University
Betty MacDonald fan club founder Wolfgang Hampel
Betty MacDonald fan club interviews on CD/DVD
Betty MacDonald fan club items
Betty MacDonald fan club items - comments
Betty MacDonald fan club - The Stove and I
Betty MacDonald fan club groups
Betty MacDonald fan club organizer Linde Lund
Heide Rose and Betty MacDonald
Betty MacDonald fan club fan Greta Larson
Rita Knobel Ulrich - Islam in Germany - a very interesting ZDF ( 2nd German Television ) documentary with English subtitles
At Donald Trump's Properties, a Showcase for a Brand and a President-Elect
They stood in line at Trump Tower, sometimes up to half an hour, handing over their cash for mementos of the president-elect: mini, gold-wrapped chocolate bricks stamped "Trump." Trump monogrammed sweaters, towels and glassware. Trump cologne.
"I bought it for my two sons," said Shanon Loggins, 47, of Lufkin, Tex., showing off a golden shopping bag embossed with the Trump crest that carried two bottles of Success by Trump, a fragrance for men. "They need to be successful," she explained.
Business is good for Donald J. Trump. People are flocking to his Midtown Manhattan skyscraper, dining in his restaurants and buying his wares. Reporters are fastidiously chronicling the comings and goings of his transition team, his self-branded properties providing the backdrop for television live shots.
Mr. Trump has taken the staid task of preparing to assume the presidency and turned it into an exercise in conspicuous self-promotion and carefully choreographed branding.
But as the president-elect makes use of his vast real estate holdings, he is also raising questions about whether he is exploiting the high profile and stature of the office to conduct what could be seen as a promotional tour for the Trump Organization.
The venues he has picked to conduct his official transition planning attest to his success as a real estate developer: Trump Tower, the Manhattan skyscraper where he lives and works amid Trump-themed eateries and boutiques; Mar-a-Lago, the upscale, private Palm Beach, Fla., club where he has chosen to hold meetings over Thanksgiving; and the Trump National Golf Club in Bedminster, N.J.
Mr. Trump especially liked the Bedminster setting, he told his aides, because the images of him receiving potential cabinet appointees at the front door of the clubhouse resembled 10 Downing Street in London.
In planning future transition meetings, Mr. Trump and his team are considering other properties of his that might fit his desire for rich, regal symbolism.
"It stinks," said Norman Eisen, who was the chief White House ethics lawyer for President Obama from 2009 to 2011. Because there is no specific law prohibiting public officeholders from financially beneficial self-promotion, what Mr. Trump is doing is probably not illegal, Mr. Eisen added.
"But that doesn't make it right," he said. "It's part and parcel of the unsavory marketing of his brands that he also did during the campaign."
Unsavory or not, it is all part of the stagecraft and spectacle that Mr. Trump has directed from his 26th-floor office in Trump Tower — all of which is being ravenously consumed by the news media and his loyal followers.
Most days since Mr. Trump became the president-elect, the lobby of Trump Tower has been a public staging area for aspects of the transition that Mr. Trump most wants people to see.
Potential cabinet appointees march across its buffed marble floors, past the cameras that stream the scene live to C-Span, and into the gold mirrored elevators. This week there were people like Gov. Mary Fallin of Oklahoma and Rick Perry, the former Texas governor, who disparaged Mr. Trump as "a cancer on conservatism" when they were battling for the Republican nomination.
Mr. Trump and his staff have even devised a proper greeting protocol for arriving guests. As Mr. Perry made his way through the lobby on Monday, a young woman looped her arm around his and escorted him past the cameras. The same woman was also on hand over the weekend to accompany visiting guests when Mr. Trump moved the meetings to Bedminster.
The golf club was even more of a display of munificence, with Mr. Trump turning to the cameras to embrace Mitt Romney, who just months ago condemned Mr. Trump as a "phony" and a "fraud." He is now a leading candidate for secretary of state. There were more ethnically diverse potential cabinet candidates there, as well, like T. W. Shannon, the first African-American speaker of the Oklahoma House, and Michelle Rhee, a former schools chancellor in Washington, who is Asian-American.
When Mr. Trump was done interviewing them, he would see them off outside and, once again, banter with the news media.
"Tremendous talent — we're seeing tremendous talent," Mr. Trump said on Saturday. "People that, as I say, we will 'make America great again.' These are really great people. These are really, really talented people."
As the cameras rolled during the weekend at Bedminster, temperatures dropped sharply, sending journalists into the gift shop, where the only cold-weather attire they could find was a winter hat with Trump embroidered on it.
The market for anything stamped Trump has been bustling. At the gift kiosk on the lower level of Trump Tower — between the Trump Ice Cream Parlor and the Trump Grill, with its $25 prix fixe lunch — the line on Monday morning was about two dozen people deep. Cashiers were doing their civic diligence, asking anyone purchasing Trump campaign gear like the "Make America Great Again" hats ($25) whether they were American citizens. (Law prohibits foreigners from giving money to campaigns.)
Marilyn Bryan, 70, of Terre Haute, Ind., was sitting at a table outside the kiosk with her daughter Trisha. In May, Ms. Bryan was at a Trump rally in her hometown when someone passed out next to her, knocked her down and broke her femur.
That might have been enough Trump for anyone else. But she decided that as long as she was visiting New York this week, she might as well stop by the tower to take in the scene. "What'd we spend? $200?" she asked her daughter. Inside her shopping bag were a hat, the golden Trump chocolate bars and some other Trump knickknacks she planned to give to her relatives. The chocolate, they were somewhat disappointed to learn, was actually made in Fort Wayne, Ind.
Standing nearby were Paul and Lea Foster of Hidden Hills, Calif. After purchasing two hats and two T-shirts, Ms. Foster, 62, marveled at Mr. Trump's ability to cash in on his name. "He's sure figured out how to make money," she said.
Her husband nodded. "He's a businessman, a promoter," said Mr. Foster, 81. "Let's hope he knows how to run the country."
Spill details on Russia hack: Gabriel Schoenfeld
Retaliation is a bad idea, but Obama should order a full accounting before Trump takes the oath.
In his remaining time in office, perhaps the most difficult decision President Obama will face is how the United States should respond to the stunning Russian cyberattack on our electoral system: the penetration of Democratic National Committee servers and the email account of John Podesta, Hillary Clinton's campaign chairman.
For an extraordinary reason, this is not something Obama can leave to his successor. Donald Trump, despite having received classified briefings on the Russian cyber threat, has refused to accept the intelligence community's judgment that such an attack took place. His most notable public comment about it came at the second debate with Hillary Clinton, where he tossed a word salad of doubt over the matter: "Maybe there is no hacking," Trump said, "but they always blame Russia."
If Obama does not act in his final weeks, it is a virtual certainty that President Trump will not act either. As the beneficiary of the hacking, and as an admirer of Russian strongman Vladimir Putin, Trump would have every reason to let it slide.
Options for a response have already been outlined in a paper that has made its way to Obama's desk. They are, of course, top secret, but last month Vice President Biden told NBC's Meet the Press that we would be "sending a message" to Putin, one that "will be at the time of our choosing, and under the circumstances that will have the greatest impact."
That was tough talk, but an unfortunate axiom applies to Obama administration pronouncements: the tougher the talk, the lower the likelihood commensurate action will follow. That rule is especially likely to pertain in this instance because all the imaginable options are so unattractive.
Among other capabilities, the Pentagon's cyber command or the CIA's Center for Cyber Intelligence could send signals into Russian computers that could wreak destruction. Already back in the Cold War, the CIA planted "Trojan horse" computer chips in turbine technology the KGB was stealing from the West to control the flow of natural gas in Siberian pipelines. When the doctored chips performed their special task, the largest non-nuclear explosion ever seen from outer space was the result celebrated in CIA headquarters in Langley, Va.
The way the world is wired today, we could undoubtedly repeat such a feat with the right sequence of key strokes on a laptop in Langley, causing major pieces of Russia's infrastructure to fail catastrophically. But the Russians could retaliate just as easily, and they probably would. Given how computerized our economy is, we stand to lose a lot more than we would gain from engaging in such kinetic action. Mutual assured destruction applies to the cyber age just as it did (and does) in the nuclear age.
A non-kinetic alternative, already much discussed, is to make public some portion of the enormous trove of documents the CIA undoubtedly possesses that demonstrate massive corruption by Putin and his cronies. This would have some salutary consequences. But every Russian already knows that the denizens of the Kremlin have pillaged the country's treasure for personal gain. The trouble is, Russia is not a democracy and there is nothing its citizens can do about it. The major effect of such a U.S. action would be to induce a collective yawn.
Indictments? Sanctions? Both have been employed in response to past bouts of North Korean and Chinese hacking, and both would induce more yawns. Moreover, whatever punitive economic measures Obama puts in place today, President Trump could reverse on Jan. 20. Unless we settle for engaging in some petty retaliatory hacking of little moment, it would seem that we're out of tricks. Indeed, given Biden's swaggering threat, we might be witnessing a repeat of the Syrian chemical weapons fiasco in which Obama drew a red line, Syria promptly crossed the red line, and Obama — contemplating the unknown cost of launching a military operation — chickened out and said sorry, never mind.
Still, even if there is no effective means of retaliation, there remains one thing that Obama absolutely must do, though it comes at a price.
POLICING THE USA: A look at race, justice, media
The Russia-WikiLeaks assault on our electoral process was one of the most consequential influence operations in modern history. The public deserves a full accounting of exactly what happened. The intelligence community should lay out what it knows. Even if this means disclosing sensitive sources and methods, a timeline, a list of players and a description of the technology involved, and any and all relevant evidence should be put into the public domain in a report prepared and signed by trusted blue-ribbon names.
The stakes here could not be higher. If we do not obtain a documented account before Inauguration Day of what we have just witnessed, the incoming Trump administration will have every incentive to erase the evidentiary trail and bury the truth. Trump has exhibited no compunctions about falsifying far more trivial things. His designated national security adviser, retired general Michael Flynn, is a brazen Putinophile who has taken money from RT, Moscow's principal English-language propaganda organ. Flynn will only be too happy to go along.
As we draw closer to the moment Trump takes the oath of office, the American people deserve an accounting that clears up as thoroughly as possible all questions about one of the many extraordinary aspects of the 2016 presidential campaign: how a candidate favored by Russia, and who favors Russia, was helped by Russia to ascend to the most powerful position in the world.
Gabriel Schoenfeld, a member of USA TODAY's Board of Contributors, is a senior fellow at the Hudson Institute and the author of Necessary Secrets: National Security, the Media, and the Rule of Law. Follow him on Twitter: @gabeschoenfeld
You can read diverse opinions from our Board of Contributors and other writers on the Opinion front page, on Twitter @USATOpinion and in our daily Opinion newsletter. To submit a letter, comment or column, check our submission guidelines.
Five years ago, I warned about the risk of a Donald J. Trump presidency. Most people laughed. They thought it inconceivable.
I was not particularly prescient; I come from Italy, and I had already seen this movie, starring Silvio Berlusconi, who led the Italian government as prime minister for a total of nine years between 1994 and 2011. I knew how it could unfold.
Now that Mr. Trump has been elected president, the Berlusconi parallel could offer an important lesson in how to avoid transforming a razor-thin victory into a two-decade affair. If you think presidential term limits and Mr. Trump's age could save the country from that fate, think again. His tenure could easily turn into a Trump dynasty.
Mr. Berlusconi was able to govern Italy for as long as he did mostly thanks to the incompetence of his opposition. It was so rabidly obsessed with his personality that any substantive political debate disappeared; it focused only on personal attacks, the effect of which was to increase Mr. Berlusconi's popularity. His secret was an ability to set off a Pavlovian reaction among his leftist opponents, which engendered instantaneous sympathy in most moderate voters. Mr. Trump is no different.
We saw this dynamic during the presidential campaign. Hillary Clinton was so focused on explaining how bad Mr. Trump was that she too often didn't promote her own ideas, to make the positive case for voting for her. The news media was so intent on ridiculing Mr. Trump's behavior that it ended up providing him with free advertising.
Unfortunately, the dynamic has not ended with the election. Shortly after Mr. Trump gave his acceptance speech, protests sprang up all over America. What are these people protesting against? Whether we like it or not, Mr. Trump won legitimately. Denying that only feeds the perception that there are "legitimate" candidates and "illegitimate" ones, and a small elite decides which is which. If that's true, elections are just a beauty contest among candidates blessed by the Guardian Council of clerics, just like in Iran.
These protests are also counterproductive. There will be plenty of reasons to complain during the Trump presidency, when really awful decisions are made. Why complain now, when no decision has been made? It delegitimizes the future protests and exposes the bias of the opposition.
Even the petition calling for members of the Electoral College to violate their mandate and not vote for Mr. Trump could play into the president-elect's hands. This idea is misguided. What ground would we then have to stand on when Mr. Trump tricks the system to obtain what he wants?
The Italian experience provides a blueprint for how to defeat Mr. Trump. Only two men in Italy have won an electoral competition against Mr. Berlusconi: Romano Prodi and the current prime minister, Matteo Renzi (albeit only in a 2014 European election). Both of them treated Mr. Berlusconi as an ordinary opponent. They focused on the issues, not on his character. In different ways, both of them are seen as outsiders, not as members of what in Italy is defined as the political caste.
The Democratic Party should learn this lesson. It should not do as the Republicans did after President Obama was elected. Their preconceived opposition to any of his initiatives poisoned the Washington well, fueling the anti-establishment reaction (even if it was a successful electoral strategy for the party). There are plenty of Trump proposals that Democrats can agree with, like new infrastructure investments. Most Democrats, including politicians like Mrs. Clinton and Bernie Sanders and economists like Lawrence Summers and Paul Krugman, have pushed the idea of infrastructure as a way to increase demand and to expand employment among non-college-educated workers. Some details might be different from a Republican plan, but it will add credibility to the Democratic opposition if it tries to find the points in common, not just differences.
And an opposition focused on personality would crown Mr. Trump as the people's leader of the fight against the Washington caste. It would also weaken the opposition voice on the issues, where it is important to conduct a battle of principles.
Democrats should also offer Mr. Trump help against the Republican establishment, an offer that would reveal whether his populism is empty language or a real position. For example, with Mr. Trump's encouragement, the Republican platform called for reinstating the Glass-Steagall Act, which would separate investment and commercial banking. The Democrats should declare their support of this separation, a policy that many Republicans oppose. The last thing they should want is for Mr. Trump to use the Republican establishment as a fig leaf for his own failure, dumping on it the responsibility for blocking the popular reforms that he promised during the campaign and probably never intended to pass. That will only enlarge his image as a hero of the people shackled by the elites.
Finally, the Democratic Party should also find a credible candidate among young leaders, one outside the party's Brahmins. The news that Chelsea Clinton is considering running for office is the worst possible. If the Democratic Party is turning into a monarchy, how can it fight the autocratic tendencies in Mr. Trump?
Luigi Zingales, a professor of entrepreneurship and finance at the Booth School of Business at the University of Chicago, is the author of "A Capitalism for the People: Recapturing the Lost Genius of American Prosperity."
Follow The New York Times Opinion section on Facebook and Twitter (@NYTOpinion), and sign up for the Opinion Today newsletter.
All the Terrifying Things That Donald Trump Did This Week
It's been ten days since Donald Trump won the White House. But for the demagogue's detractors, it's felt like centuries — long medieval centuries, chock-full of plague, illiteracy, and barbarians running roughshod through the ruins of the old republic.
But we're not actually living in the dark ages (yet). So we might as well shed some light on what the barbarians have already wrought.
At Daily Intelligencer, we'll be taking a weekly inventory of all of Donald Trump's most jaw-dropping, stomach-churning, spine-tingling affronts to liberal democracy. Here's a quick rundown of everything the president-elect has already accomplished.
Derided protestors as paid professionals whose acts of free speech are fundamentally "unfair."
American presidents generally try not to discredit their detractors via patently false right-wing conspiracy theories — a point that someone on Trump's staff apparently relayed to him, as the president-elect's Twitter account declared its "love" of the protestors' "passion" nine hours later.
Invited the manager of his "blind trust" to a meeting with the prime minister of Japan.
Even before his election, Trump had already made a mockery of good government norms, by refusing to extricate himself from the myriad conflicts of interest his company presents. Instead, the president-elect promised to place his assets into what he refers to as a "blind trust," but is actually an entity that would allow him perfect knowledge of the assets he holds — and that would be managed by his children, who are also members of his transition team.
Assembled a team of racists to lead his White House.
Took credit for the fact that Ford will not be relocating a plant to Mexico (which they never had any intention of relocating to Mexico).
In truth, Ford opted to keep the Lincoln SUV production line in Kentucky, after considering moving it to Mexico — but in either event, the plant would have remained open, and no jobs would have been lost.
But fake news outlets — and some not-so-rigorous "real" ones — celebrated Trump's "victory," anyway.
Declared America's leading newspaper a "failing" institution.
Trump has made a years-long habit of denigrating any media institution that accurately reports information he doesn't like. But the stakes of this behavior are drastically higher now that he leads the world's most powerful country.
Abandoned his press pool.
Presidents-elect typically feel compelled to allow a pool of reporters to travel with them to public events, as a gesture to the public's right to have a watchful eye on its leader. Trump feels no such compulsion.
Floated the idea of hiring his son-in-law to a White House position, in possible defiance of laws against nepotism and norms against conflicts of interest.
Public officials are barred from hiring family members to agencies that they have authority over. They also, generally, avoid hiring the significant others of the heads of their blind trusts.
Took calls from foreign leaders on unsecured phone lines, without consulting the State Department.
Trump spent the 2016 campaign savaging Hillary Clinton for her reckless violation of the State Department's protocols for transmitting information. He has spent the past week taking calls from foreign leaders — on the unprotected phone lines of Trump Tower — without first soliciting pertinent briefings, in defiance of longstanding practice.
Referred to his White House transition as though it were the next season of The Apprentice.
THE BLOG
History Tells Us What Will Happen Next With Brexit And Trump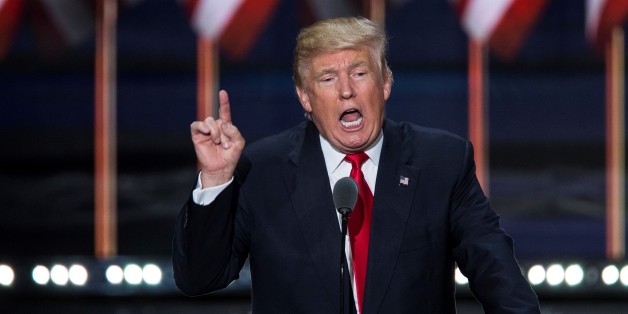 Note: this essay contains a lot of links out, which are underlined. Consider them further reading or me backing up my opinions.
It seems we're entering another of those stupid seasons humans impose on themselves at fairly regular intervals.
My background is archaeology, so also history and anthropology. It leads me to look at big historical patterns. My theory is that most peoples' perspective of history is limited to the experience communicated by their parents and grandparents, so 50-100 years. To go beyond that you have to read, study and learn to untangle the propaganda that is inevitable in all telling of history. In a nutshell, at university I would fail a paper if I didn't compare at least two, if not three opposing views on a topic. Taking one telling of events as gospel doesn't wash in the comparative analytical method of research that forms the core of British academia. (I can't speak for other systems, but they're definitely not all alike in this way.)
So zooming out, we humans have a habit of going into phases of mass destruction, generally self-imposed to some extent or another. This handy list shows all the wars over time. Wars are actually the norm for humans, but every now and then something big comes along. I am interested in the Black Death, which devastated Europe. The opening of Boccaccio's Decameron describes Florence in the grips of the Plague. It is as beyond imagination as the Somme, Hiroshima or the Holocaust. I mean, you quite literally can't put yourself there and imagine what it was like. For those in the midst of the Plague, it must have felt like the end of the world.
[Trump is] a charismatic narcissist who feeds on the crowd to become ever stronger, creating a cult around himself.
But a defining feature of humans is their resilience. To us now, it seems obvious that we survived the Plague, but to people at the time it must have seemed incredible that their society continued afterwards. Indeed, many takes on the effects of the Black Death are that it had a positive impact in the long term. Well summed up here:
By targeting frail people of all ages, and killing them by the hundreds of thousands within an extremely short period of time, the Black Death might have represented a strong force of natural selection and removed the weakest individuals on a very broad scale within Europe," ...In addition, the Black Death significantly changed the social structure of some European regions. Tragic depopulation created the shortage of working people. This shortage caused wages to rise. Products prices fell too. Consequently, standards of living increased. For instance, people started to consume more food of higher quality.
But for the people living through it, as with the World Wars, Soviet Famines, Holocaust, it must have felt inconceivable that humans could rise up from it. The collapse of the Roman Empire, Black Death, Spanish Inquisition, Thirty Years War, War of the Roses, English Civil War... it's a long list. Events of massive destruction from which humanity recovered and move on, often in better shape.
At a local level in time, people think things are fine — then things rapidly spiral out of control until they become unstoppable, and we wreak massive destruction on ourselves. For the people living in the midst of this, it is hard to see happening and hard to understand. To historians later, it all makes sense and we see clearly how one thing led to another. During the Centenary of the Battle of the Somme I was struck that it was a direct outcome of the assassination of an Austrian Arch Duke in Bosnia. I very much doubt anyone at the time thought the killing of a minor European royal would lead to the death of 17 million people.
My point is that this is a cycle. It happens again and again, but as most people only have a 50-100 year historical perspective they don't see that it's happening again. As the events that led to the First World War unfolded, there were a few brilliant minds who started to warn that something big was wrong, that the web of treaties across Europe could lead to a war, but they were dismissed as hysterical, mad, or fools, as is always the way, and as people who worry about Putin, Brexit and Trump are dismissed now.
A little thing leads to an unstoppable destruction that could have been prevented if you'd listened and thought a bit.
Then after the War to end all Wars, we went and had another one. Again, for a historian it was quite predictable. Lead people to feel they have lost control of their country and destiny, people look for scapegoats, a charismatic leader captures the popular mood, and singles out that scapegoat. He talks in rhetoric that has no detail, and drums up anger and hatred. Soon the masses start to move as one, without any logic driving their actions, and the whole becomes unstoppable.
That was Hitler, but it was also Mussolini, Stalin, Putin, Mugabe and so many more. Mugabe is a very good case in point. He whipped up national anger and hatred towards the land owning white minority (who happened to know how to run farms), and seized their land to redistribute to the people, in a great populist move which in the end unravelled the economy and farming industry and left the people in possession of land, but starving. See also the famines created by the Soviet Union, and the one caused by the Chinese Communists last century in which 20-40 million people died. It seems inconceivable that people could create a situation in which tens of millions of people die without reason, but we do it again and again.
But at the time people don't realize they're embarking on a route that will lead to a destruction period. They think they're right, they're cheered on by jeering angry mobs, their critics are mocked. This cycle, the one we saw for example from the Treaty of Versaille, to the rise of Hitler, to the Second World War, appears to be happening again. But as with before, most people cannot see it because:
1. They are only looking at the present, not the past or future
2. They are only looking immediately around them, not at how events connect globally
3. Most people don't read, think, challenge or hear opposing views
Trump is doing this in America. Those of us with some oversight from history can see it happening. Read this brilliant, long essay in the New York magazine to understand how Plato described all this, and it is happening just as he predicted. Trump says he will Make America Great Again, when in fact America is currently great, according to pretty well any statistics. He is using passion, anger and rhetoric in the same way all his predecessors did — a charismatic narcissist who feeds on the crowd to become ever stronger, creating a cult around himself. You can blame society, politicians, the media, for America getting to the point that it's ready for Trump, but the bigger historical picture is that history generally plays out the same way each time someone like him becomes the boss.
On a wider stage, zoom out some more, Russia is a dictatorship with a charismatic leader using fear and passion to establish a cult around himself. Turkey is now there too. Hungary, Poland, Slovakia are heading that way, and across Europe more Trumps and Putins are waiting in the wings, in fact funded by Putin, waiting for the popular tide to turn their way.
We should be asking ourselves what our Archduke Ferdinand moment will be. How will an apparently small event trigger another period of massive destruction. We see Brexit, Trump, Putin in isolation. The world does not work that way  —  all things are connected and affecting each other. I have pro-Brexit friends who say, "Oh, you're going to blame that on Brexit too??" But they don't realize that actually, yes, historians will trace neat lines from apparently unrelated events back to major political and social shifts like Brexit.
We are entering a bad phase. It will be unpleasant for those living through it, maybe even will unravel into being hellish and beyond imagination.
Brexit — a group of angry people winning a fight — easily inspires other groups of angry people to start a similar fight, empowered with the idea that they may win. That alone can trigger chain reactions. A nuclear explosion is not caused by one atom splitting, but by the impact of the first atom that splits causing multiple other atoms near it to split, and they in turn causing multiple atoms to split. The exponential increase in atoms splitting, and their combined energy is the bomb. That is how World War One started and, ironically how World War Two ended.
An example of how Brexit could lead to a nuclear war could be this:
Brexit in the UK causes Italy or France to have a similar referendum. Le Pen wins an election in France. Europe now has a fractured EU. The EU, for all its many awful faults, has prevented a war in Europe for longer than ever before. The EU is also a major force in suppressing Putin's military ambitions. European sanctions on Russia really hit the economy, and helped temper Russia's attacks on Ukraine (there is a reason bad guys always want a weaker European Union). Trump wins in the US. Trump becomes isolationist, which weakens NATO. He has already said he would not automatically honor NATO commitments in the face of a Russian attack on the Baltics.
With a fractured EU, and weakened NATO, Putin, facing an ongoing economic and social crisis in Russia, needs another foreign distraction around which to rally his people. He funds far right anti-EU activists in Latvia, who then create a reason for an uprising of the Russian Latvians in the East of the country (the EU border with Russia). Russia sends "peace keeping forces" and "aid lorries" into Latvia, as it did in Georgia, and in Ukraine. He cedes Eastern Latvia as he did Eastern Ukraine (Crimea has the same population as Latvia, by the way).
A divided Europe, with the leaders of France, Hungary, Poland, Slovakia, and others now pro-Russia, anti-EU, and funded by Putin, overrule calls for sanctions or a military response. NATO is slow to respond: Trump does not want America to be involved, and a large part of Europe is indifferent or blocking any action. Russia, seeing no real resistance to their actions, move further into Latvia, and then into Eastern Estonia and Lithuania. The Baltic States declare war on Russia and start to retaliate, as they have now been invaded so have no choice. Half of Europe sides with them, a few countries remain neutral, and a few side with Russia. Where does Turkey stand on this? How does ISIS respond to a new war in Europe? Who uses a nuclear weapon first?
This is just one Arch Duke Ferdinand scenario. The number of possible scenarios are infinite due to the massive complexity of the many moving parts. And of course many of them lead to nothing happening. But based on history we are due another period of destruction, and based on history all the indicators are that we are entering one.
It will come in ways we can't see coming, and will spin out of control so fast people won't be able to stop it. Historians will look back and make sense of it all and wonder how we could all have been so naïve. How could I sit in a nice café in London, writing this, without wanting to run away. How could people read it and make sarcastic and dismissive comments about how pro-Remain people should stop whining, and how we shouldn't blame everything on Brexit. Others will read this and sneer at me for saying America is in great shape, that Trump is a possible future Hitler (and yes, Godwin's Law. But my comparison is to another narcissistic, charismatic leader fanning flames of hatred until things spiral out of control). It's easy to jump to conclusions that oppose pessimistic predictions based on the weight of history and learning. Trump won against the other Republicans in debates by countering their claims by calling them names and dismissing them. It's an easy route but the wrong one.
Ignoring and mocking the experts, as people are doing around Brexit and Trump's campaign, is no different to ignoring a doctor who tells you to stop smoking, and then finding later you've developed incurable cancer. A little thing leads to an unstoppable destruction that could have been prevented if you'd listened and thought a bit. But people smoke, and people die from it. That is the way of the human.
We need to find a way to bridge from our closed groups to other closed groups, try to cross the ever widening social divides.
So I feel it's all inevitable. I don't know what it will be, but we are entering a bad phase. It will be unpleasant for those living through it, maybe even will unravel into being hellish and beyond imagination. Humans will come out the other side, recover and move on. The human race will be fine, changed, maybe better. But for those at the sharp end — for the thousands of Turkish teachers who just got fired, for the Turkish journalists and lawyers in prison, for the Russian dissidents in gulags, for people lying wounded in French hospitals after terrorist attacks, for those yet to fall, this will be their Somme.
What can we do? Well, again, looking back, probably not much. The liberal intellectuals are always in the minority. See Clay Shirky's Twitter Storm on this point. The people who see that open societies, being nice to other people, not being racist, not fighting wars, is a better way to live, they generally end up losing these fights. They don't fight dirty. They are terrible at appealing to the populace. They are less violent, so end up in prisons, camps, and graves. We need to beware not to become divided (see: Labour party), we need to avoid getting lost in arguing through facts and logic, and counter the populist messages of passion and anger with our own similar messages. We need to understand and use social media.
We need to harness a different fear. Fear of another World War nearly stopped World War 2, but didn't. We need to avoid our own echo chambers. Trump and Putin supporters don't read the Guardian, so writing there is just reassuring our friends. We need to find a way to bridge from our closed groups to other closed groups, try to cross the ever widening social divides.
(Perhaps I'm just writing this so I can be remembered by history as one of the people who saw it coming.)
____________________
A version of this post originally appeared on Medium.
I have replied to some of the comments on this essay here.
Hillary Clinton's Popular-Vote Victory Is Unprecedented—and Still Growing
Her margin is now bigger than the winning margins for John Kennedy and Richard Nixon.
H

illary Clinton now leads the national popular vote for president by roughly one million votes, and her victory margin is expanding rapidly. That margin could easily double before the end of an arduous process of counting ballots, reviewing results, and reconciling numbers for an official total.
But one thing is certain: Clinton's win is unprecedented in the modern history of American presidential politics. And the numbers should focus attention on the democratic dysfunction that has been exposed.
When a candidate who wins the popular vote does not take office, when a loser is instead installed in the White House, that is an issue. And it raises questions that must be addressed.
So let's address them:
WHO WON THE NATIONAL POPULAR VOTE? AND BY HOW MUCH?
Clinton is winning it. The only question now has to do with the size of the win. You will see different numbers in different counts because keeping on top of the national totals requires constant monitoring of the results from 50 states and the District of Columbia. The nonpartisan Cook Political Report maintains one of the most frequently updated spreadsheets on the race. One week after the election, it had Clinton with 62,403,269 votes to 61,242,652 for Trump. That puts Clinton ahead by 1.16 million votes. Another able chronicler of the count, Dave Leip's Atlas of U.S. Presidential Elections, also puts Clinton ahead by more than one million votes.
The million-vote figure is a baseline from which to analyze Clinton's popular-vote victory. But it is only that—a baseline—as her margin will continue to expand.
HOW COME NO ONE IS GOING OVER 50 PERCENT?
The previous three US presidential elections saw the winning candidates win actual majorities of the popular vote. But that won't happen this time. As in 18 previous presidential elections, the winner of the popular vote in this year's election will achieve only a plurality of the votes.
More than a million votes have already been counted for Libertarian Gary Johnson, Green Jill Stein, independent Evan McMullin and others, according to various counts. The totals for third-party, independent, and write-in candidates will rise as the tabulation continues—providing a powerful indication of the desire for a broader democracy and political alternatives. The high level of support for third-party and independent candidates also guarantees that neither major-party candidate will do this year what Barack Obama did in 2008 and 2012: win a majority of the popular vote.
WHY AREN'T ALL THE VOTES COUNTED A WEEK AFTER THE ELECTION?
The United States has no clear and consistent national standard for holding elections or for counting votes. The rules differ radically from state to state. In some states, election officials are already engaged on the process of establishing a final official count. In other states, ballots are still being counted. The big distinction is between states that do most of their voting on Election Day and states that rely heavily on "absentee" ballots and mail voting. It happens that many of the bigger states that make it easier to vote (at the polls and by mail) are states that favored Clinton.
The biggest of these is California, where Clinton is ahead 62-33 percent at this point. California election officials explain: "It typically takes weeks for counties to process and count all of the ballots. Elections officials have approximately one month (28 days for presidential electors and 30 days for all other contests) to complete their extensive tallying, auditing, and certification work (known as the 'official canvass') Most notably, voting by mail has increased significantly in recent years and many vote-by-mail ballots arrive on, or up to three days after, Election Day (vote-by-mail ballots postmarked on or before Election Day and received by the county elections official no later than three days after the election are included in the canvass). In processing vote-by-mail ballots, elections officials must confirm each voter's registration status, verify each voter's signature on the vote-by-mail envelope, and ensure each person did not vote elsewhere in the same election before the ballot can be counted. Other ballots that are processed after Election Day include provisional ballots (processed similar to vote-by-mail ballots), and ballots that are damaged or cannot be machine-read and must be remade by elections officials."
As on November 11, according to the state's updated "Estimated Unprocessed Ballots" report, more than one million ballots were as yet uncounted in Los Angeles County. Two days later, San Diego County reported that it has more than 600,000 ballots to count.
BUT THE HEADLINES JUST TALK ABOUT DONALD TRUMP WINNING?
Elite media outlets do not, for the most part, have an interest in vote counts and what they mean. Coverage of the 2016 election campaign confirmed the extent to which major media are more interested in personalities than facts on the ground. The television networks like to declare a "winner" and then get focused on the palace intrigues surrounding a transition of power. Those intrigues are worth covering. But perspective on the will of the people get lost. Election-night numbers get locked in, and that's that. There may be a notation that Clinton won "a narrow popular-vote" margin, but rarely is there a deep dive—even as the "narrow" margin grows to something much more substantial.
It was announced on election night that the Republican nominee had secured a sufficient number of Electoral College votes to claim the presidency. With the counts continuing, and with recounts a possibility, the Electoral College totals as of one week after the election project that Trump will win 306 electoral votes, as opposed to 232 for Clinton. The Trump figure is 36 more than is needed to reach the 270 total that is required to claim the presidency. Trump will almost certainly stay above the 270 threshold, although he could still lose a state (such as Michigan, where he leads by less than 13,000 votes) or win one (such as New Hampshire, where Clinton is up by around 3,000 votes). The results in a number of battleground states were so close that a shift of around 55,000 votes in three states (Michigan, Pennsylvania, and Wisconsin) would align the national popular vote result with the Electoral College result for a Clinton win.
What is important here is to recognize that there was no Trump mandate, in the popular vote (which he lost by a significant margin) or in the Electoral College (which he won narrowly, thanks to close results that tipped a handful of states in his favor). Notably, Trump's total fell below 50 percent in the majority of states; he lost 20 states and the District of Columbia, and in at least seven additional states he leads, but without a majority of the vote.
IS CLINTON'S POPULAR-VOTE VICTORY UNPRECEDENTED?
Yes. Clinton has already won the popular vote by a dramatically larger number of ballots than anyone in history who did not go on to be inaugurated as president.
There have been cases in the past where popular-vote winners have not become president. Three of them occurred in the 19th century, before the majority of Americans were allowed to vote. Before this year, there was only one instance in the modern era when a popular-vote winner was denied the presidency by the Electoral College. That was in 2000, when Democrat Al Gore beat Republican George W. Bush by 543,816 votes nationally.
Clinton's popular-vote margin over that of Trump is now greater than that of Richard Nixon over Hubert Humphrey in 1968, and that of John Kennedy over Nixon in 1960.
Clinton is now winning roughly 47.8 percent of the vote, according to David Wasserman's count for the Cook report. That's a little less than the level reached by Gore in 2000. As Clinton's popular-vote margin increases, so, too, will her percentage. It is possible that she will win the popular vote with the highest percentage of anyone who has not taken office.
But the percentage that matters is Trump's. The Republican nominee will become president with less popular support than a number of major-party candidates who lost races for the presidency. Trump is now at 47.0 percent of the popular vote, according to the Cook count. That is a lower percentage than were won by Mitt Romney in 2012, John Kerry in 2004, Gore in 2000, or Gerald Ford in 1976.
IS THIS ABOUT HILLARY CLINTON AND DONALD TRUMP?
No. Supporters of Clinton and critics of Clinton can kvetch about the virtues of her candidacy, and about what remains of the Democratic Party, for as long as their voices hold out. And Trump supporters can certainly announce that "the rules are the rules." But this is about a higher principle than partisanship, and about something that matters more than personalities. This is about democracy itself. When the winner of an election does not take office, and when the loser does, we have evidence of a system that is structurally rigged. Those who favor a rigged system can defend it—and make empty arguments about small states versus big states that neglect the fact that many of the country's smallest states (Delaware, Hawaii, New Hampshire, Rhode Island, and Vermont) backed the popular-vote winner. But those who favor democracy ought to join their voices in support of reform.
There are national movements to address the mess that is made when the Electoral College trumps democracy. There are petitions that call for abolishing the Electoral College. California Senator Barbara Boxer this week proposed a constitutional amendment to do just that, saying: "This is the only office in the land where you can get more votes and still lose the presidency. The Electoral College is an outdated, undemocratic system that does not reflect our modern society, and it needs to change immediately."
There is also the bipartisan National Popular Vote initiative. Promoted by the reform group FairVote, it commits states to respect the national popular vote (as part of a multi-state compact in which states with a majority of electoral votes commit to assign them to the candidate who gets the most votes) and to ending the absurdity of elections in which losers can become presidents.
IF SOMEONE TELLS ME I SHOULD "GET OVER IT," HOW SHOULD I RESPOND?
Just tell them that you agree with Donald Trump, who in 2012 described the Electoral College a "disaster for democracy." On Sunday, he told CBS's 60 Minutes that he still agrees with himself—even if he is not prepared to defer to the will of the people in this instance. "I would rather see it where you went with simple votes," Trump explained. "You know, you get 100 million votes and somebody else gets 90 million votes and you win."